people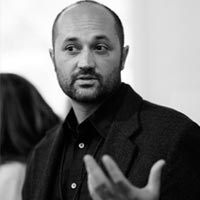 JOSIAH CAIN is a landscape architect, ecological designer and integrated systems pioneer who has provided ecologically-driven consultation, master planning and design for clients in the hospitality, campus, civic, and residential sectors for the past 18 years. He has been a driving force in the ecological design field and holds a BSLA from University of California at Davis and a Master of Design Technology & Environment (MDesS) from the Harvard Graduate School of Design.
GABRIELLE FLADD is a landscape architect with a diverse background in the design and construction of regenerative landscapes. Her work focuses on the reintroduction of ecological processes into highly urbanized environments. Her portfolio includes a variety of innovative projects utilizing biological systems to improve air and water quality, attenuate impacts of development, improve building and environmental performance, provide sustainable food systems and promote biodiversity. Gabrielle has a B.S. degree in Landscape Architecture from Syracuse University and is a LEED and ARCSA accredited professional.
BEN JORDAN is a civil engineer with a background in appropriate energy and utility infrastructure. He has extensive experience in the design and construction of municipal, commercial and residential systems and is certified in green design, permaculture, composting education, and tank inspection. He provides ecological engineering solutions to site design process and develops innovative municipal utility infrastructure and bioenergy programs including SFPUC's SF Greasecycle. Ben is a licensed P.E. and holds a B.S. degree in Civil and Environmental Engineering from the University of MI.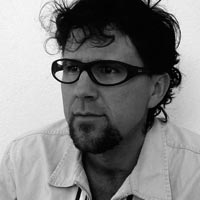 BUDDY WILLIAMS is an architect and project manager who has worked in Boston, San Francisco and the countries of Lesotho and England. Other professions have included carpentry and general contracting, a surveyor for a medieval cathedral in the south of France, graphic artist and commissioned architectural photographer. Green, or environmentally friendly design, has been his focus since the early 90's. Buddy is a licensed architect and LEED accredited professional. He received a Bachelor of Environmental Design from Texas A&M University and a Masters of Architecture from the University of California at Berkeley.